European Communications and Yankee Group Seminars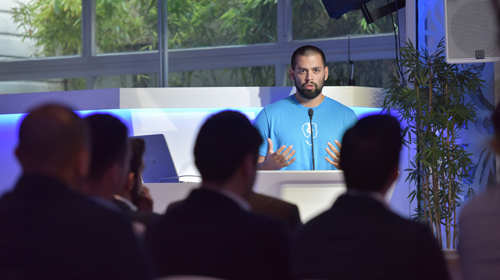 Client: European Communications and Yankee Group
Venue: Glaziers Hall, London and Espace CAP 15, Paris
SJP Business Media were delighted to deliver this event for a senior Telecoms audience under our media brands European Communications and the Yankee Group. entitled "Delivering a World-Class Mobile Customer Experience".
To cater for wide spread demand two seminars were staged in London and Paris respectively.
Delegates were specifically targeted and invited to attend the event, beginning with a networking breakfast, before taking their seats for the presentations, panel discussions and roundtable debates. SJP recorded the whole experience in high definition, with the videos uploaded to the internet, catering for delegates who were unable to attend.
SJP managed the whole process from venue sourcing, through to production, catering, guest registration and video production, with both events proving to be a success!
"The success of our seminars on "Delivering a World-Class Mobile Customer Experience" was down to the flexibility of the SJP Business Media team. They understood what we were trying to achieve and delivered a highly professional event on budget."
Justyn Gidley - Publisher
European Communication